Yummy Recipe | Inspiration
Here is a great (super easy) recipe for chicken curry (okay, "recipe" might be a bit of an overstatement since I am using jarred curry paste).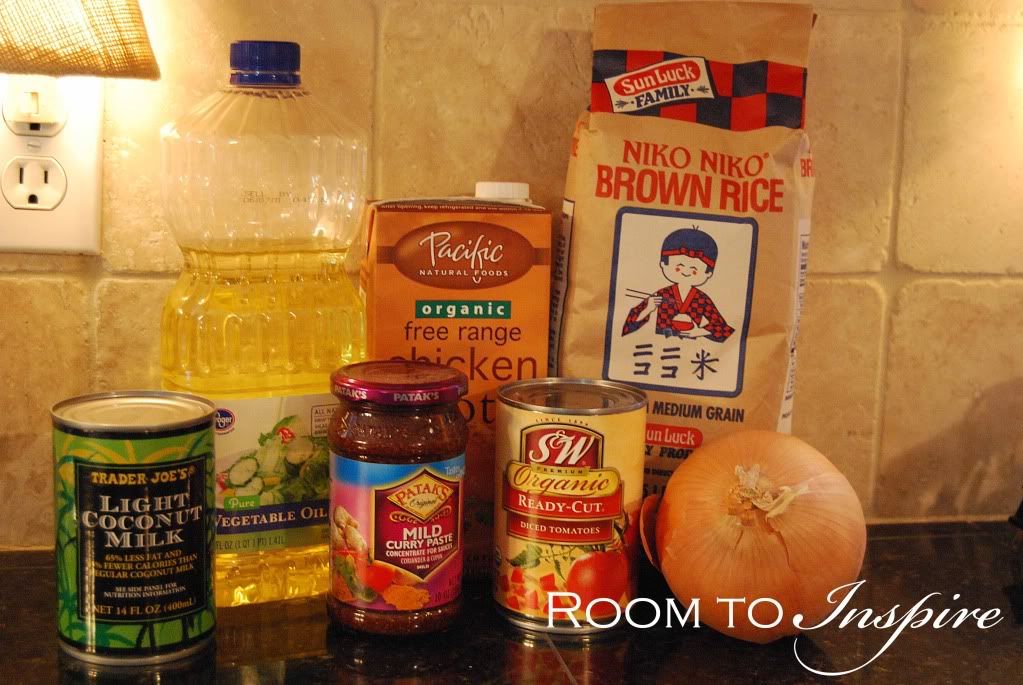 Here is what you need:
Cubed Chicken
Curry Paste (mine is from World Market)
Can of Light Coconut Milk
Can of Diced Tomatoes
1 Chopped Onion
Chicken Broth
Vegetable Oil
Rice (I use brown)

Saute onion in a couple tablespoons of oil. Add chicken and cook until lightly browned.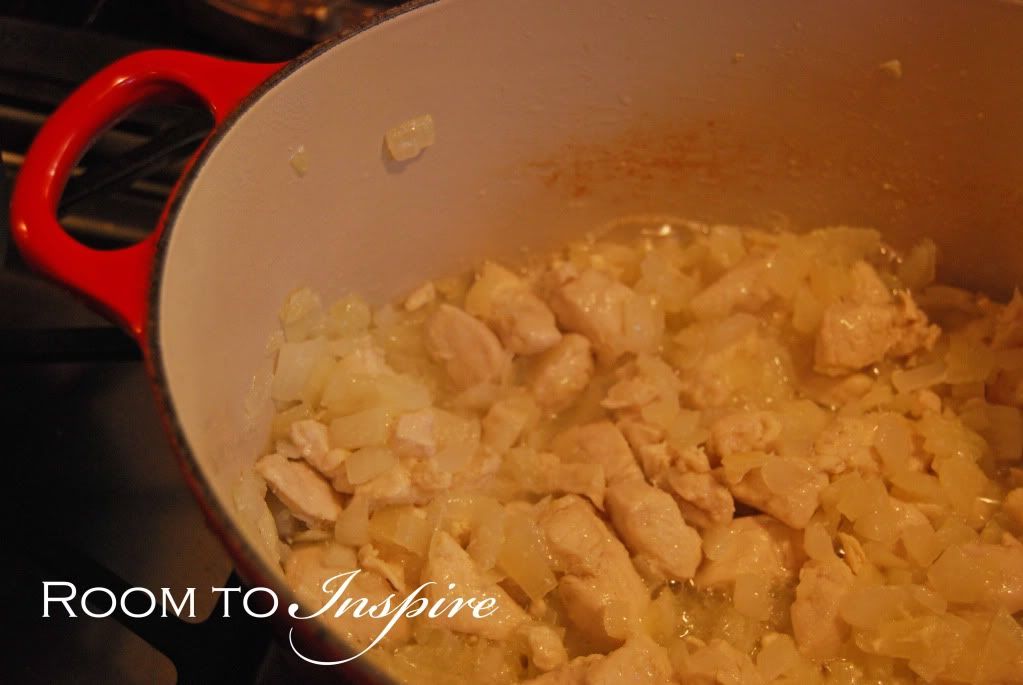 Then stir in the curry paste (I used a couple heaping tablespoons - but add as much or as little as you like). Cook for a couple of minutes. Then add tomatoes and chicken broth (I added a few cups of broth, it just depends on how much curry paste you add).
Now time for the coconut milk, gotta love this stuff (I think I might have added the entire can)! Simmer uncovered until the chicken is completely cooked.
And serve over hot rice. I added a little sour cream and cilantro.
Oh, yes...yummy.